Annenberg Space for Photography, Los Angeles
Saturday, August 6, 2011
4:00 PM - 8:00 PM (PT)
Please join the West Coast chapter of the ASPP for a group tour of the outstanding exhibit "Beauty CULTure" at The Annenberg Space for Photography. The Annenberg describes the exhibit as "a seminal examination of photography's role in capturing and defining notions of modern female beauty and how these images profoundly influence our lives in both celebratory and disturbing ways."

Our group will be given an introduction to the exhibit by an Anneberg staff member, and video interviews with contributing photographers will be on view. After the tour has ended we would love for you to join us for complimentary hors d'oeuvres and a no host bar across the street at the stylish X Bar at the Hyatt Regency Century Plaza hotel. It is sure to be a wonderful afternoon!
Members, please bring a guest who may be interested in the exhibit and the ASPP. If your membership has lapsed, please do come along to catch up on all things ASPP!
Click here to register on Eventbrite for this FREE event!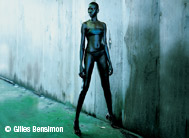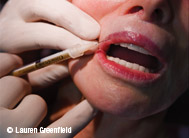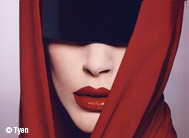 Who: ASPP members
What: Group tour of "Beauty CULTure"
When: Saturday, August 6, 2011
Time: 4:00pm for exhibit, and 6:00pm for drinks and hors d'ouvres
Where: The Annenberg Space for Photography, Century Park, 2000 Avenue of the Stars, #10 Los Angeles, CA 90067
Tel: 213-403-3000
X Bar at the Hyatt Regency Century Plaza (just across The Avenue of the Stars)
Parking: Validated self-parking is $1.00. We do have limited space - please register early!
Come join ASPP @ The House for an evening of drinks, food and summer fun with photo and design industry friends and colleagues. To celebrate the creativity of Northwest creative professionals, we'll also be showcasing new images and portfolio work from photographers and designers on the "big screen" throughout the night. All photographers and designers are welcome to submit images and recent work (see *below for submission guidelines).
WHEN: Wednesday, August 24th 5PM – 9PM
WHERE: THE HOUSE STUDIOS 325 2nd Ave West; Seattle, WA 98119
FREE ADMISSION: Current ASPP, ASMP, APA, AIGA & Graphic Artists Guild Members
RSVP: Eventbrite
SPONSORS: Thanks to our event sponsors for their generous support:
| APA | Danita Delimont Stock Photography | Graphic Artists Guild | SQUINT |
| The House Studios | ASMP | AIGA | PNTA |
*SLIDE SHOW SUBMISSION GUIDELINES:
STEP 1: Choose up to 5 images from your catalog. Photographers should submit original photographs only without any advertising copy or extra graphics. Graphic designers may submit original "fine art" illustrations or photographs of printed branding packages. We cannot display ads or logos from your clients unless shown as a photograph of a printed piece.
STEP 2: Crop your images to 1600 x 1200 H (display size) If you are using vertical format images, we recommend you create a diptych (two vertical images side-by-side) so the finished slide fills a horizontal format. If you cannot create a diptych, place vertical or odd-cropped images on a BLACK background.
STEP 3: Add your logo and/or website address to the BOTTOM RIGHT corner of EVERY slide. Be sure to leave a little breathing room on the edges. Logos should be appx. 1/16 to 1/8 of the total slide size. (See example below) Consider making your logo transparent (optional).
STEP 4: Name your slides with last name, underscore, first name, underscore, sequence number. An example of this is: "DEJARLAIS_TODD_1" (You must use proper naming convention for inclusion)
STEP 5: Export your slides as 300 DPI JPG's 1600 x1200 pixels high x 1600 pixels. The images will be displayed on a screen that is 9' tall x 12' wide.
STEP 6: Put your slides in a folder titled with last name, underscore, first name and compress into a ZIP file.
STEP 7: Mail your compressed ZIP folder to: This email address is being protected from spambots. You need JavaScript enabled to view it. - use your full name in the subject line of your email and include your contact information (only) in the body of the email.
The deadline for slide submissions is August 20th 2011
All guidelines above must be followed exactly for inclusion. Please submit only your copyright-owned
images. Be sure the images you are submitting are of high quality. Slides that are heavily pixilated or have
major unintentional technical flaws may not be included. Tasteful nudity is OK, pornography is not. Be sure
you are happy with the your selections BEFORE sending them as we may not be able to remove your
slides once submitted. By submitting your slides you authorize The House Studios to display them as we see
fit on August 24th 2011. After the event, your slides will be deleted. ASPP and The House reserve the right to
reject slides for any reason and cannot answer inquiries regarding this. Thank you for your understanding.



You're Invited: New Directions for Creative Professionals Workshop, Saturday, April 9th

ASPP is delighted to invite you to our all day Workshop taking place at the Art Institute of Seattle:

Date: Saturday, April 9th
Time: 9AM - 4PM
Place: Art Institute of Seattle, 2323 Elliott Avenue, Seattle, WA 98121-1642
Special Thanks to Adobe for their generous support!
Our Confirmed Speakers:
Kammie McArthur, SVP, Group Creative Director, Publicis Seattle
Rick Becker-Leckrone, CEO, Blend Images

Hayden Schoen, Designer, Hornall Anderson Design Works
Dan Williams, Creative Resources Manager, Filter
Meredith Birkett, Senior Multimedia Editor, MSNBC.com
Barbara Kinney, Photojournalist and former White House Photographer
Adam Sheppard, Founder, 8ninths.com
Nicole Matthews, Vice President, Global Photography Operations, OnRequest Images

Portfolio Reviews will also be available:
Christine Saunders, Senior Art Buyer and Creative Career Consultant
Tom Wear, Community Manager, Getty Images
Danita Delimont, Founder, Danita Delimont Stock Photography


Door Prizes! Win valuable gifts* courtesy of:
*Only registered attendees are eligible and you must be present to win!

Why You Should Attend: Creatives on all sides—art directors, designers, editors, producers, photographers, illustrators – are being challenged to rapidly expand their skill sets to both accommodate and anticipate the rapid evolution of our industry. The American Society of Picture Professionals (ASPP) is hosting this all day workshop to provide an invaluable opportunity for you to meet key industry influencers and forge new relationships through in depth conversations that can enlighten and advise on the challenges and opportunities that creative professionals face today.

Agenda:
9:00AM Registration Desk Opens
9:00AM – 10AM Meet & Greet (coffee, tea, juice, muffins)
10:00AM – Welcome:
Mark Ippolito, ASPP West co-President; Sr. Manager, Lenati.com
Ric Peterson, Academic Director, Photography and Digital Filmmaking, Art Institute of Seattle

10:15AM – 11:30AM Panel Presentation – New Directions for Creative Professionals
Kammie McArthur, SVP, Group Creative Director, Publicis Seattle
Rick Becker-Leckrone, CEO, Blend Images
Hayden Schoen, Designer, Hornall Anderson Design Works
Dan Williams, Creative Resources Manager, Filter
Meredith Birkett, Senior Multimedia Editor, MSNBC.com

11:30AM – Noon – Roundtable/Small Group Breakout Discussions
Moderators at each roundtable will engage the group in discussions about opportunities/obstacles they are experiencing in the marketplace and make recommendations for what they can do to capitalize or overcome. Moderators will prompt roundtable participants with questions to consider including: current and future career opportunities, required skill set, and aptitude required to succeed.
Photographers – Roundtable Faciliator: Christine Saunders
Editors/Producers – Roundtable Faciliator: Barbara Kinney
Students/Other - Roundtable Faciliator: Meredith Birkett

12:00PM – 1:00PM Lunch Break and Networking
Sandwiches, Salad, Tea, Coffee, Soft drinks will be provided

1:00PM – 2:00PM Keynote Presentation
Adam Sheppard, Founder, 8ninths.com

Adam Sheppard is a British born technology entrepreneur, marketer and fine arts digital photographer. He has been designing and building software since the early 80's working in tech companies large and small. As a founding member and Director of Strategic Business Development for Microsoft Live Labs he drove product marketing and partnerships for the widely acclaimed Photosynth and Seadragon projects, collaborating frequently with Bill Gates, Ray Ozzie and other tech luminaries.

In 2008, he co-founded 8ninths, an R&D laboratory and start-up incubator specializing on developing creative technologies for fortune 500 marketing and brand initiatives. Prominent work includes Senior level engagements with Senior leaders at NASA, Microsoft, Holland America Line, Starbucks and more.

In his spare time his creative outlet of digital photography touches on documentary, street and conceptual topics. Often leveraging software techniques such as High Dynamic Range (HDR), Zoomable interfaces, Synths and Video.

2:30PM – 3:00PM Coffee Break/Networking

3:00PM -4:00PM Winning Work, Hearts and Minds (aka War Stories in the New Millennium)
Innovative artists/producers/buyers comment on work they have created/produced and how they "won" the assignment (photographer/producer) and/or "won" the client to produce innovative work.
Barbara Kinney, Photojournalist and former White House Photographer

Nicole Matthews, Vice President, Global Photography Operations, OnRequest Images

-----

Workshop Fee: $40 Full Day Workshop includes lunch and coffee breaks
***ASPP Member Rate: $20***
ASMP / APA Members: $30
Students: $20 with student ID.

Portfolio Reviews: $25 - ½ hour private consultation
*Reserve in advance via email to This email address is being protected from spambots. You need JavaScript enabled to view it. and we'll schedule a time



Look forward to seeing you there!

ASPP West Coast - Seattle Chapter Board
Mark Ippolito, President & Member Chair
Tom Wear, Vice President & Treasurer
Danita Delimont, Vice President

PS: While we hope you'll come and stay for the entire workshop, if you can only join us for part of the day, please know you are welcome to do so.
This ASPP Event is sponsored by:
You, plus a guest, are invited by The West Chapter of the ASPP for a FREE private tour of, "Photography from the New China," ( www.getty.edu/art/exhibitions/new_china) at the Getty Museum on Saturday, March 12, 2011 at Noon.
The J. Paul Getty Museum recently acquired photographs by some of the young artists emerging from the reinvented society that is present-day China. This exhibition is built around those acquisitions and loans from private collections. During the Cold War era following World War II, China was a closed society. The Cultural Revolution (1966–76) sought to destroy the artistic and intellectual heritage of centuries of imperial rule.
Mao Zedong, the founder and longtime leader of the People's Republic of China, died in 1976. By 1980 his successor, Deng Xiaoping, had begun to pull back the curtain. However, China was still largely rural and poor, the Communist Party was omnipotent, censorship was severe, and artists remained under suspicion. The fall of the Soviet Union in 1989 and the uprising in Beijing's Tiananmen Square the same year caused further, more radical, change. Deng Xiaoping called for a new period of Reform and Opening.
In the past 20 years, China's economy has made huge strides to become the second largest in the world. The rapid transition has meant great progress in the way art is taught, made, and talked about in China's flourishing urban centers. Artists who went abroad to find freedom of expression have returned to establish studios and provide mentoring. In an effort perhaps to quiet rebellion and encourage tourism, the ever watchful state now furnishes space, such as the former factory that is now the arts complex 798 in Beijing.
We will be starting this tour promptly at 12pm so please make sure to arrive early for parking and to ride the tram ride to the museum entrance. We will meet in the foyer by the information desk at 11:45. Parking is $15.00 so carpooling is encouraged.
Please RSVP by March 7, 2011 with your name, email and guest's name to: This email address is being protected from spambots. You need JavaScript enabled to view it. . We have a limited number of spaces and anticipate a full program.